Host multiple vendor labs
Elevate your vendor lab hosting capabilities with go deploy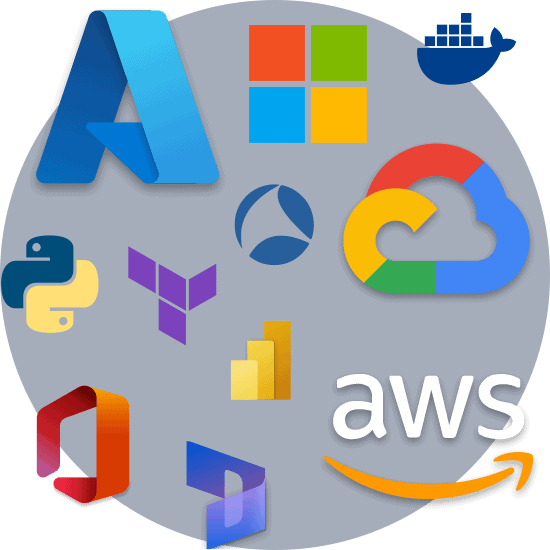 Host multiple vendor labs
Unlock Limitless Possibilities: Host Multiple Vendor Labs with Ease
Discover the unparalleled capability of our platform to host multiple vendor labs, providing you with a wide array of options tailored to your specific needs. Our commitment to versatility sets us apart as the go-to solution for lab hosting.
Seamless Integration with Various Cloud Vendors: Your One-Stop Lab Hosting Solution
Experience the convenience of our platform as it seamlessly integrates with a variety of cloud vendors. Say goodbye to the hassle of managing multiple lab environments – we provide a unified solution for users who require access to labs from different vendors.
Embrace Versatility and Convenience: A Diverse Range of Lab Options
Our dedication to versatility and convenience shines through our platform's diverse range of lab options. We continuously adapt and evolve our labs to align with the latest developments in the field. Whether it's Windows, Linux, Unix, or cutting-edge technologies like containerization, serverless computing, and blockchain, we have you covered.
Stay Ahead with Cutting-Edge Lab Environments
As we venture into 2023 and beyond, our labs will continue to evolve to meet the latest industry trends. Our current lab offerings encompass leading operating systems, while also catering to specialized environments focusing on emerging technologies. By leveraging our labs, you can equip your staff and partners with the knowledge needed to thrive in their respective fields.
Experience Unmatched Lab Hosting: Unleash the Full Potential of Multiple Vendor Labs
Discover the limitless possibilities of hosting multiple vendor labs effortlessly. Choose our platform as your trusted lab hosting solution and stay ahead of the curve.
Here are just some of the vendors you can expect to see on our platform:
Microsoft Official Curriculum
Microsoft Cloud Workshops
Amazon Web Services (AWS)
Google Cloud Platform (GCP)
EC Council
Empowering Instructors
Free Access to Labs for Microsoft Certified Trainers (MCT) and Amazon Authorized Instructors (AAI)
We recognize the immense value of skilled instructors who can effectively share their expertise with others. As a testament to our commitment to their success, we provide free access to our labs for individuals holding a valid instructor status as either a Microsoft Certified Trainer (MCT) or an Amazon Authorized Instructor (AAI).
Unlock Your Teaching Potential: Prepare, Practice, and Stay Updated
Instructors can leverage our labs to prepare for their teaching assignments, refine their skillsets, and stay up-to-date with the latest technologies and trends in their respective fields. Our platform offers a valuable resource to enhance their professional development and ensure they deliver high-quality training experiences.
Commitment to Empowerment: Helping Instructors with Free Lab Access
We firmly believe in empowering individuals to reach their full potential, and providing free access to our labs for instructors is just one way we demonstrate this commitment. By offering access to our labs, we support instructors in their growth, enabling them to make significant contributions to the wider community.
Experience the Difference: Empowering Instructors, Enriching Communities
Join our community of instructors and unlock the full potential of our labs. We are dedicated to empowering you, helping you achieve success in your teaching endeavors, and making a positive impact on the growth and prosperity of the broader community.
Microsoft Certified Trainers
We have more than 300 MOC courses available! For many of our Azure courses we offer 2 solutions: labs that use an Azure Pass or labs that use our Azure Cloud Share solution (instead of an Azure Pass). MCT access allows you to launch Cloud Share labs on our Azure subscription for free!
Click the button below to request access to Microsoft Official Curriculum (MOC) labs as a Microsoft Certified Trainer (MCT).
Request MCT Instructor access
AWS Authorized Instructors
AWS AI's can be granted full access to our lab platform and our AWS labs. Please complete the form below to request access.
Request AWS Instructor access