Vendor labs
We host Labs for the majority of the leading operating systems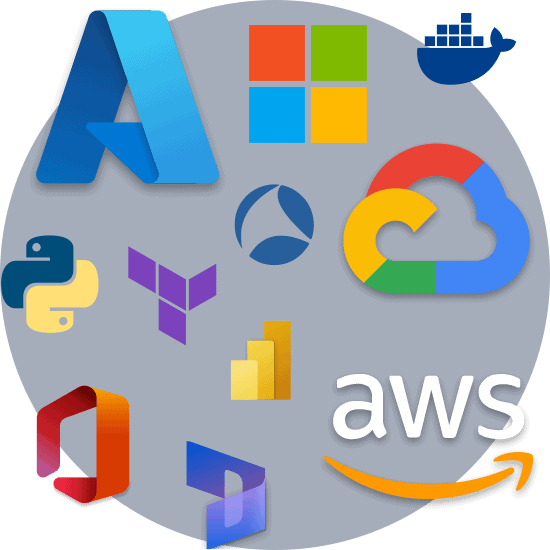 Lab hosting solutions
Vendor lab hosting
We take great pride in our platform's capability to host labs from multiple vendors, offering our customers an unparalleled range of options to suit specific needs.
Our platform seamlessly integrates with a variety of cloud vendors, providing a one-stop solution for users who require access to different lab environments. Our commitment to versatility and convenience is reflected in our platform's ability to offer a diverse range of lab options, making it an indispensable resource for customers who demand the best.
As we move further into 2023, our labs will continue to evolve and adapt to the latest developments in the field. Our labs currently cover most of the leading operating systems, including Windows, Linux, and various distributions of Unix. We also provide specialized lab environments that focus on emerging technologies like containerization, serverless computing, and blockchain.
Our commitment to offering a diverse range of lab environments ensures that our customers are equipped with offerings to upskill their staff and partners with the knowledge they need to succeed in their respective fields.
Here are just some of the vendors you can expect to see on our platform:
Microsoft Official Curriculum
Microsoft Cloud Workshops
Amazon Web Services (AWS)
Google Cloud Platform (GCP)
EC Council
Get full access
For Instructors
We understand the value of skilled and knowledgeable instructors who can effectively impart their expertise to others. That's why we offer free access to our labs for individuals who hold a valid instructor status as either a Microsoft Certified Trainer (MCT) or an Amazon Authorized Instructor (AAI). Instructors can use our labs to prepare for their teaching assignments, practice and refine their skillsets, and stay updated with the latest technologies and trends in their respective fields.
We believe in empowering individuals and helping them achieve their full potential and honoring free access to instructors is just one of the ways we demonstrate this commitment. By providing access to our labs, we aim to support instructors in their professional development, enable them to deliver high-quality training experiences, and ultimately contribute to the growth and success of the wider community.
Microsoft Certified Trainers
We have more than 300 MOC courses available! For many of our Azure courses we offer 2 solutions: labs that use an Azure Pass or labs that use our Azure Cloud Share solution (instead of an Azure Pass). MCT access allows you to launch Cloud Share labs on our Azure subscription for free!
Click the button below to request access to Microsoft Official Curriculum (MOC) labs as a Microsoft Certified Trainer (MCT).
Request MCT Instructor access
AWS Authorized Instructors
AWS AI's can be granted full access to our lab platform and our AWS labs. Please complete the form below to request access.
Request AWS Instructor access